R-Urban collects funds to cover the legal action against the Mairie de Colombes who threat with eviction Agrocite/R-Urban to build a temporary parking.
Here is the crowdfunding campaign website:  http://fr.ulule.com/saverurban/
Any contribution, whatever the amount, is very welcome!  Together we will win!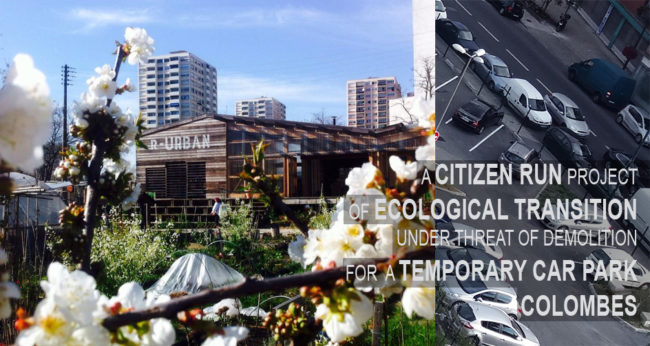 R-Urban is shortlisted to become one of the
«100 projects for the Climat» http://www.100projetspourleclimat.gouv.fr/en/projects/676-r-urban-network .The program is launched by Ségolène Royal, chair of COP21, to speed up the emergence of citizen-led initiatives to combat global warming.
Citizen are voting now to confirm out of the 591 shortlisted project the 100 most innovative solutions that will be enabled by COP21 to be developed.
Your VOTE will save the RURBAN project and help it to be supported by COP21 !
You can vote here: http://www.100projetspourleclimat.gouv.fr/fr/projects/676-r-urban-network
Many thanks for confirming on rurban.colombes (at) gmail.com and please share our call with your networks!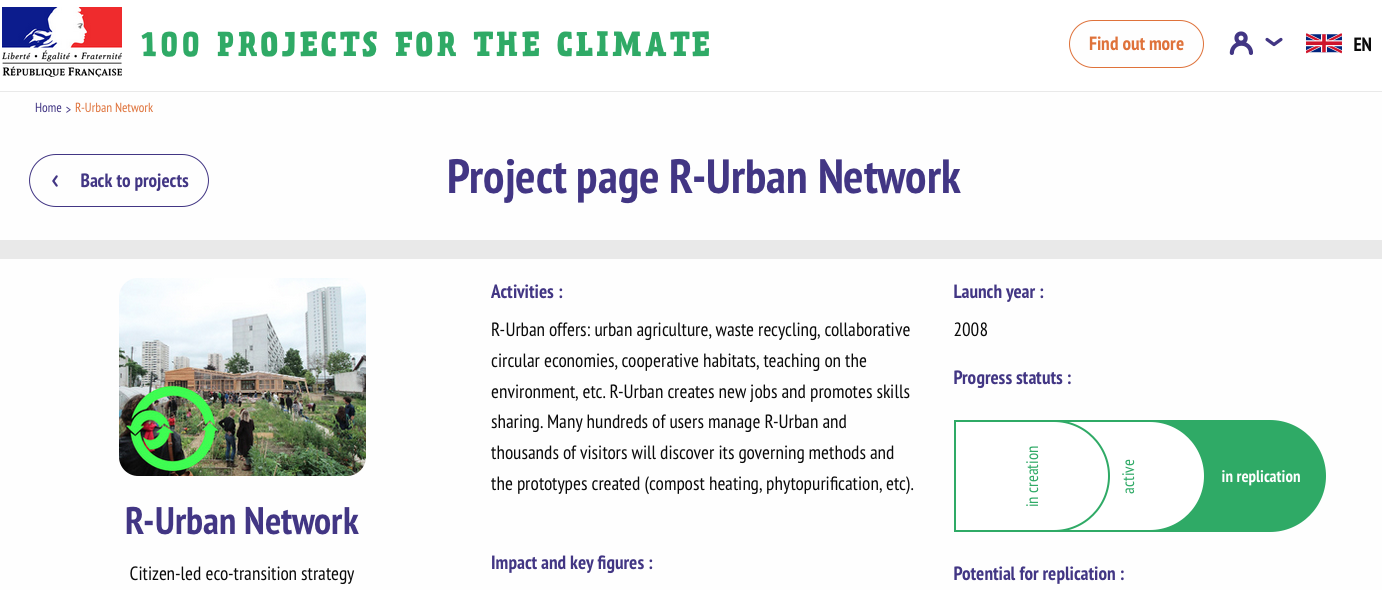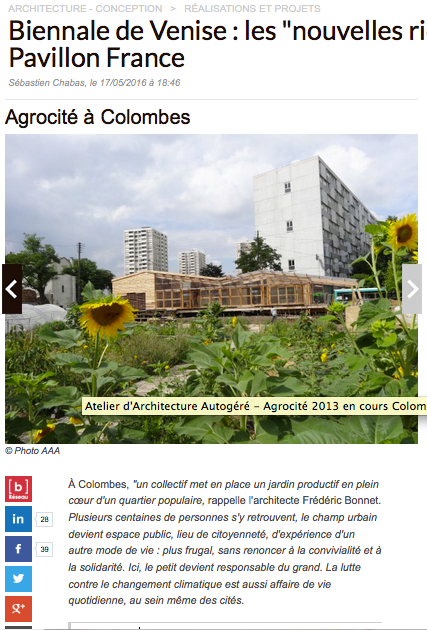 The Agrocite of Colombes is expose during the Biennale di architettura di Venezia 2016
Article associé: " Les nouvelles richesses du Pavillon France"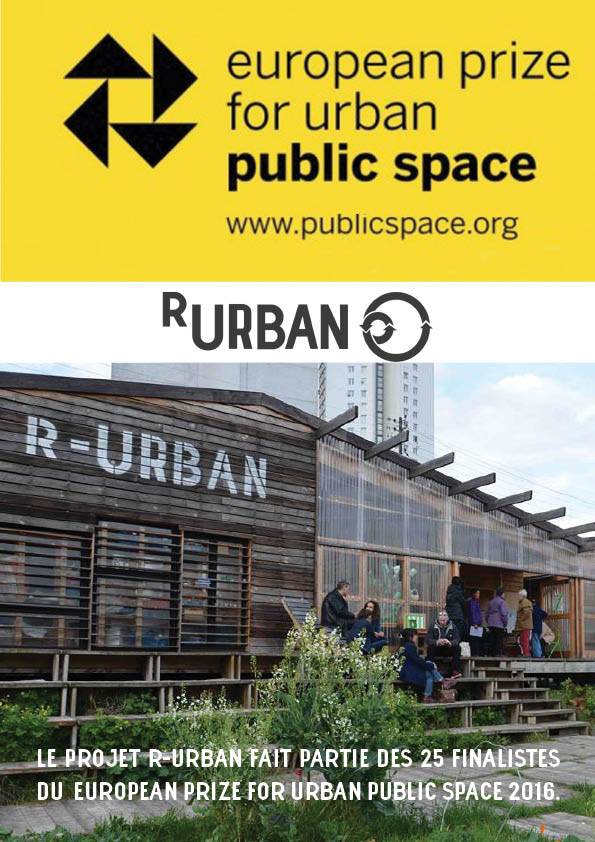 Congratulation to the R-Urban who is  finalist of the european prize for urnam public space 2016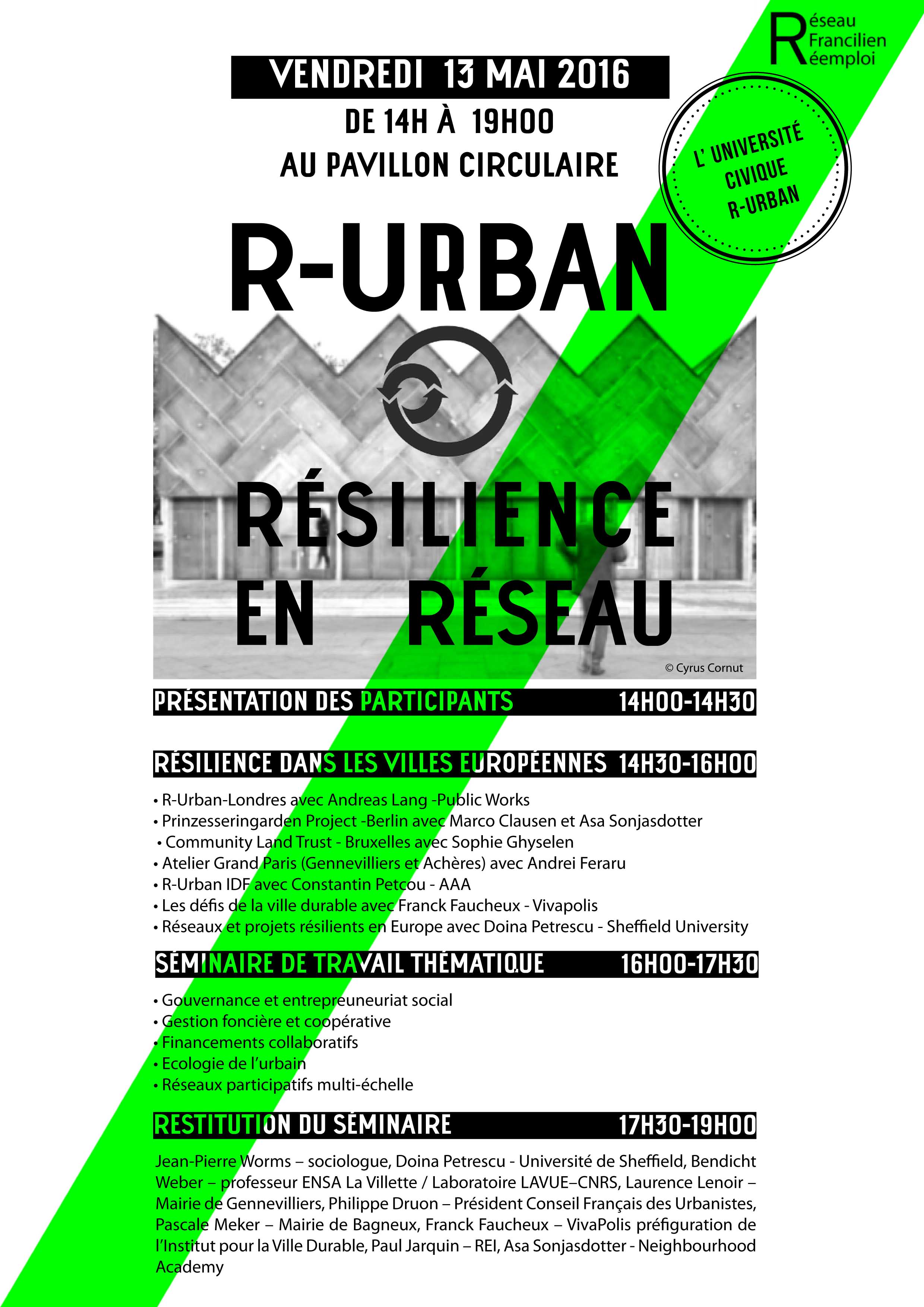 The round table meeting about "the urban resilience" to the Pavillon Circulaire at the Hotel de ville was last wendersday. R-Urban was invited by the REFER (Réseau Francilien des Acteurs du Réemploi) with other partner like  Jean-Pierre Worms, Bendicht Weber, Philippe Druon, Franck Faucheux and Jean-Christophe Aguas.
The 19th March, the architect and town planner Franck Faucheux gave a conference about "the sustainable city's challenge"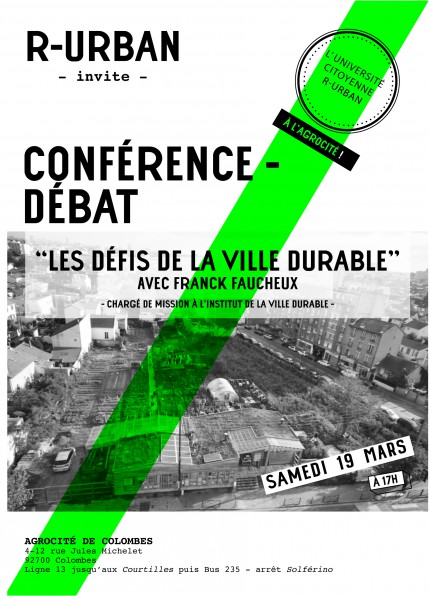 BIG ASSEMBLY on 6 FEBRUARY  at AGROCITE to  #saveRURBAN !
http://r-urban.net/blog/activities/rassemblement-saverurban/
Our first 100% recycled tricycle! Come to try it on 21 February at the Repair Cafe!