Elderflower Syrup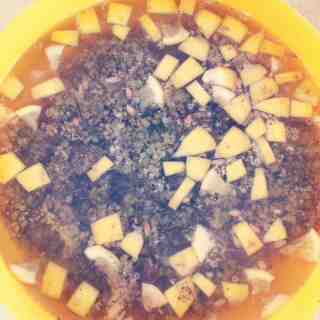 On Thursday and Friday (5-6th June), Agrocité hosted a workshop for the making of elderflower syrup using the flowers of local trees.
After taking a ladder around Colombes all morning, we managed to collect almost two full bags of the remaining elderflowers of the season.
Together with local inhabitants, we removed the flowers from the stalks and placed them in two big bowls. We tested different recipes with each bowl.
Bottles of elderflower syrup are available for sale at Agrocité for 4 Euros a litre, or alternatively you could come in and have a chilled glass during café hours (Monday – Saturday 11h-17h)
Recipe 1
40 Elderflower heads
2 Sliced Lemons
300 grams Sugar
Recipe 2
15 Elderflower heads
2 sliced Lemons
5 Litres of boiling water
2 Kilo of sugar
Method
Combine ingredients and leave both mixtures to rest for 24 hours.
For Recipe 1, add mixture with 30cl of water to saucepan and heat on a low setting for 10 minutes without boiling. Stir regularly.
Allow to cool, strain well into a sterilised bottle.
For Recipe 2, pour liquid mixture through a fine seive or tea towel into a sterilised bottle. Seal and store.