Dry toilets and vermicompost farm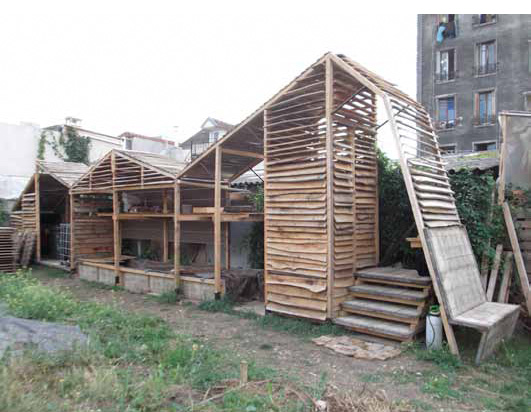 This wood frame structure was carried out by participatory and voluntary actors (residents, volunteers, community associations, students and employees of the association AAA). It consists overwhelmingly of recoverd elements (90%) such as the set of the cladding (made from old bins used for packaging of road elements). The inside of this structure features a worm farm and composting toilet. It also holds the ability to recover rainwater voluntarily by its many roofs, store agricultural equipment and offer a relaxing space.
Design: aaa, Construction: aaa, Nomadic Eco-School and Collective Etc.
Download the technical sheet in pdf format: dry toilets and vermicompost farm